Papa-Bravo Aviation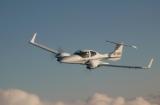 Thank you for your interest in the Diamond DA42 TwinStar and Papa-Bravo Aviation. Papa-Bravo Aviation transferred its interests to DEA with effect of 31st September 2011 as part of an increasing focus on commerial operations.
From 1st October 2011 all enquires for flight training and private hire should be addressed to Diamond-Executive Aviaton Ltd. (DEA)
DEA's primary activity is non-scheduled aircraft operations under UK CAA Air Operators Certificate GB2339. DEA offers all forms of DA42 based operations based at Gamston, with a fleet of 5 UK based DA42s and 2 Italian based DA42s. They can be contacted on 01845 501202 or operations@diamond-executive.aero.
Based at Retford Gamston Airport (EGNE), and operating from RAF Topcliffe and East Midlands, Papa-Bravo did offer the Diamond Aircraft DA42 TwinStar for hire to discerning pilots looking for aircraft hire, training or revalidations.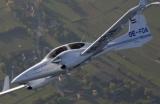 DEA, which is owned and operated by the same group of shareholders as Papa-Bravo Aviation and encompasses the training resources of Papa-Bravo is better able to offer a wider range of training and rental options.
This web site content will progressively be moved to the DEA web site.
We can re-position our aircraft to meet your needs, meeting you at other airfields, integrating with your wider travel plans and intineries.
For pilots without the relevant type rating,you can fly with our safety pilots and experience flying the DA42. This can be done just flying locally, or further afield, so that you have time to assimilate a new world and type of aviation.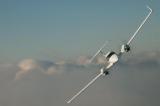 As with all potential rental pilots, we encourage you to undertake a reasonable trip, so that you can fully appreciate the benefits of having your own aircraft at your disposal.
So enjoy exploring the rest of our web site!
Please note that documentation, operations and legislation are fast changing in this area so always check with us directly if you need an update.
We now do IMC/MEP/IR FAA and JAR multi engine renewals, type conversions and ab initio MEP training. Contact us for more details or look on our training section.
Blue Skies!
Diamond-Executive Aviation November 2011