Renting a DA42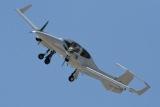 If you are a current, former or student pilot why not have a ball. Our DA42s await you. Fly with us and enjoy the best that aviation and flying can offer. Speed, security, comfort and style with suprisingly affordable operating costs.
Why not hire our Diamond TwinStar with safety pilot and enjoy the ride, fly as much as you like, then hand control over to our very capable pilots for anything a bit tricky!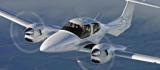 Or, alternatively if you are fully type rated and confident with all aspects of the mission enjoy this fabualour plane under your command. Our customers have travelled all over Europe in our planes, in all weathers and at all times.
If you are type rated and prefer to conduct your own missions we support you with planning and dispatch operations. All maps and databases are current with interactive flight planning tools and remote support if you require it,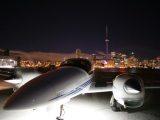 Take friends and family along , enjoying state of the art safety systems, modern avionics, a Germanic and modern airy comfortable cabin.
Utilise the good take off and landing performance capabilities and certified grass capability to utilise grass strips and smaller airfields close to your friends and family's locations.
In most of the UK you are never more tah a 30 minute taxi ride from an airfield that a DA42 can utilise.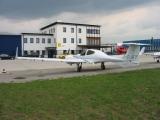 Use the full IFR/Autopilot capabilities for missions into Europe with enhanced comfort and security together with a higher probability of avoiding having your trip 'rained off'.
If you are not type rated or just want to have a pair of helping hands then fly with our pilots.
Fly with friends, safe in the knowledge that our experienced commercial ATPL rated pilots are 'holding your hand' whenever you need it!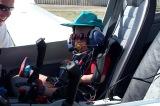 Visit friends and family whilst our safety pilot can be prepping the aircraft and confirming the return route, so on departure as pilot in command your workload is reduced to a minimum. For business trips, delays and changes can be easily accomdated unlike scheduled carriers.
Our all inclusive service allows our safety pilots to fly to your airfield of choice to await you taking command, and they can advise on route planning, clearances and good practice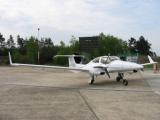 If you want to gain experience of the IFR system, why not book the trip down to IFR basic training and enjoy some IFR work in probably the UK's best and most modern IFR equipped platform.
Improve your skills of complex systems and IFR procedures safe in the knowledge that you have an experienced safety pilot acting as mentor and advisor.